Please log in to register for this event!
13jan(jan 13)9:00 am14(jan 14)5:00 pm2018 Janus
Event Details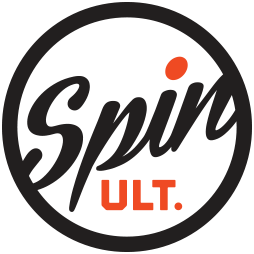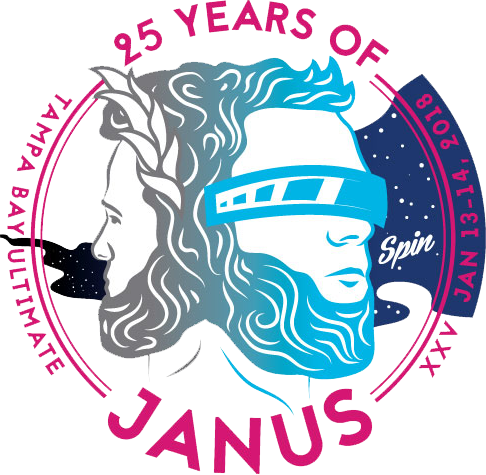 Tampa Bay Ultimate and Spin Ultimate are excited to announce Janus XXV! We are heading back to Winter Haven, FL and hosting our event at Simmers-Young Park!  Since we are celebrating our 25th year, we have exciting surprises lined up for our community.
Building off the foundation of Spirit of the Game, we will continue our tradition of Spirit Awards for each division and are encouraging teams to create a unique spirit game to play during half-time. Spirit of the Game is so special to Ultimate and in honor of Floyd Roberts we will continue to embrace and teach those values!
Due to the size of the Simmers-Young Park, we will limiting the size of each division. As follows:
Club Open- 12 teams- FULL, waitlist available, please email: Janus.Ultimate.td@gmail.com
Club Mixed- 12 teams- FULL, waitlist available, please email: Janus.Ultimate.td@gmail.com
Youth- 8 teams- FULL, waitlist available, please email: Janus.Ultimate.td@gmail.com
College Open- 8 teams (Non Sanctioned)- FULL, waitlist available, please email: Janus.Ultimate.td@gmail.com
***First come, first served based on 100% completed registration and payment***
If you have any questions:
Club Open Division: contact Nick – Janus.Ultimate.Open@gmail.com
Club Mixed Division: contact Coordinator – Janus.Ultimate.Mixed@gmail.com

Youth Division: contact Jessica – Janus.Ultimate.Youth@gmail.com
College Open Division: contact Dario –ultimate.usf@gmail.com
WHEN: MLK Weekend
Club/College Open & Mixed – January 13, 2018 – January 14, 2018
Youth – Saturday, January 13, 2018
WHERE: Simmers-Young Park
(339 American Spirit Rd, Jan Phyl Village, FL 33880)
TEAM FEE:
General Pricing: Nov 1- Dec 31
Club/College Open & Mixed – $350
Youth – $200
PRIZES: Spin Ultimate will be providing prizes to the winners of each division!
PARTY: We're going to party like it's the off season!
NEED MORE INFO: Contact the division organizer listed above or the Tournament Directors Carrie and Rachael at Janus.Ultimate.TD@gmail.com
WAIVER: Each player must fill out a waiver to be eligible to play.
BONUS: Spin Ultimate is offering teams a 10% discount on Team Orders. Once teams sign up and submit payment, we will share ordering information so your team can be super fly!
HOTELS: We have reserved a block of rooms at two nearby hotels.

Hampton Inn

Address: 202 Cypress Gardens Boulvard Winter Haven, Florida 33880

Free breakfast & wi-fi

$129/night

book online: http://hamptoninn.hilton.com/en/hp/groups/personalized/W/WHVFLHX-UFJ-20180112/index.jhtml?WT.mc_id=POG

Howard-Johnson

Address: 1300 3rd St SW, Winter Haven, FL 33880

Free breakfast & wi-fi

$72/night + tax

Call and ask for Janus room block
Youth Team Eligibility
-all teams must have at least one chaperone/coach (over the age of 21) with your team at all times. He/She will be responsible for maintaining the code of conduct linked here: http://tinyurl.com/pnkjtky
– all players must be under the age of 19 and/or still in High school or lesser
– no power (all star) teams. If there is a team most suitable to your geography, it is expected that you will be playing with that team.
– if, at any time, you need to recruit players from another team or have your coach play, your game is considered exhibition and does not count toward seeding
– Player's parents will be required to sign a waiver
Please fill out the form below to submit your bid. Payment is due according to the fee schedule above.
If you would like to play but don't yet have a team, sign up here and we'll get you in contact with a team.
See who's going:
Open
| Team Name | Team Location |
| --- | --- |
| Woolly Mammoth | Florida |
| Shore Break | Palm Beach |
| DUF Lite | Tallahassee, FL |
| Space Coast Ultimate | Melbourne |
| Meat Wagon | Naples/Fort Myers |
| UpRoar | Tampa Bay |
| T4D | Gwinnett, Georgia |
| Uncles With Benefits | Melbourne, FL |
| Flatballers | Flatland |
| U Cant Finish | Orlando |
| USF Alumni | Tampa |
| GrandMaster Flash | Orlando |
Mixed
| Team Name | Team Location |
| --- | --- |
| Fables | Gainesville |
| Restless and friends | Gainesville |
| #LGW | Gotha, FL |
| Team Butane | Valdosta, Georgia |
| Slipped Disc | Tampa |
| Fiasco and the lost boys | South Florida |
| Yun Yun Ultimate | Dominican Republic |
| El Fiasco Ninos y Ninas | So Fla |
| Southbound & Down | South Carolina and georgia |
| Uzzi's Floozies | Florida (State-wide) |
| Pour Decisions | Tampa, FL |
| Deez | Savannah, ga |
Youth
| Team Name | Team Location |
| --- | --- |
| Oakleaf | Orange Park |
| Suns | Sarasota |
| Snow leopards | Coral gables |
| Gainesville | Gainesville, Florida |
| Fire Ants | Tampa |
| Packers | Largo, FL |
| Verocious | Vero Beach |
| Roar | Oviedo |
College Open
| Team Name | Team Location |
| --- | --- |
| Florida B | Gainesville |
| FIT-B | Melbourne FL |
| FIT-A | Melbourne FL |
| NSU Sharks Ultimate | Ft. Lauderdale, FL |
| Florida Poly Mutants | Lakeland |
| Category 5 | Jacksonville |
| Miami Cartel | Miami, FL |
| USF Scallywags | Tampa |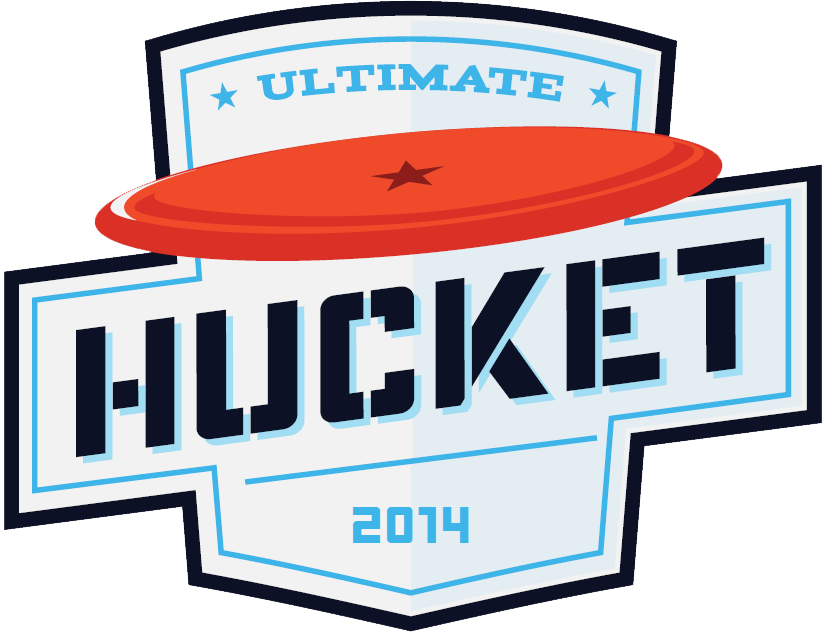 Time

13 (Saturday) 9:00 am - 14 (Sunday) 5:00 pm
Location

Simmer Young Park

339 American Spirit Rd, Jan Phyl Village, FL 33880